Brouse McDowell adds more legal power to its Canfield office

This undated drawing made available by the Library of Congress shows the U.S. Mail ship S.S. Central America, which sank after sailing into a hurricane in September 1857 in one of the worst maritime disasters in American history; 425 people were killed and thousands of pounds of gold sank with it to the bottom of the ocean. The U.S. Marshals Service captured former fugitive Tommy Thompson at a Hilton hotel in West Boca Raton on Tuesday Jan. 27, 2015. Thompson had been on the lam for two years, accused of cheating investors out of their share of $50 million in gold bars and coins he had recovered from a 19th century shipwreck. (AP Photo/Library of Congress, File)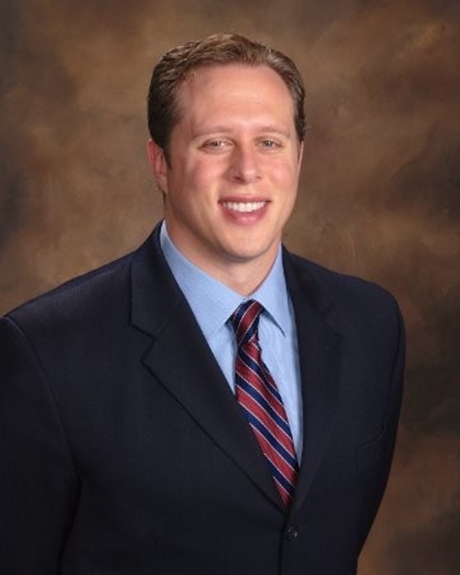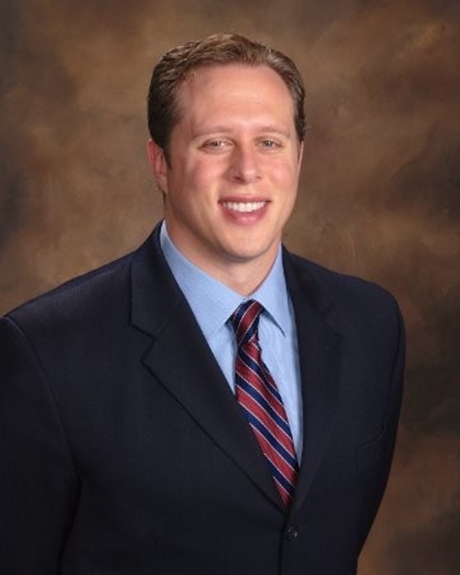 SHERRY KARABIN
Legal News Reporter
Published: June 20, 2019
It has been close to three years since the regional business law firm Brouse McDowell first expanded its geographical reach into the Mahoning Valley by opening an office in Canfield.
The office, which is located on Seville Drive, was established in late 2016 when the attorneys from the former Youngstown firm Nadler Nadler and Burdman Co. joined Brouse McDowell.
In addition to Brouse's Canfield location, the 83-attorney firm has offices in Akron, Cleveland, Toledo and Naples, Florida.
Managing Partner Marc Merklin said Brouse McDowell is currently working to grow the Canfield location by hiring seasoned lawyers who already have established practices in the area that are compatible with the firm's business practice.
"The original plan was to build on the existing client bases of the Nadler attorneys and add additional attorneys over the next few years," said Merklin. "We have plenty of space and we are now looking to bring in attorneys who share our values that may want to be associated with a different platform or perhaps a larger firm."
The newest addition to the Canfield office is Louis P. Alexander Jr., who started as of counsel on May 13. Alexander joins attorneys Peter Grinstein, Michael Gallo, Jay Skolnick, Marc Stein, Tim Reardon, Ed Smith and Matthew Vansuch.
"Joining Brouse McDowell is an opportunity for me to handle more sophisticated work in the areas of corporate law and real estate, where I have been focusing my efforts for many years," said Alexander. "The firm has tremendous resources and a wealth of talent. Its reputation speaks for itself and the culture is one that values collegiality and collaboration, which is exactly what I am looking for."
A Canfield native, Alexander received his bachelor's degree in business administration from Miami University in Oxford, Ohio, where he majored in finance.
After obtaining a JD/MBA from the Cleveland-Marshall College of Law in 2003, he began his legal career as an associate in the bankruptcy group at Shapiro & Felty in Cleveland.
He then joined Roth Bierman in Bedford Heights, where he handled commercial real estate, corporate law and commercial finance matters for entities and individuals, including long-term skilled nursing providers.
Alexander later served as assistant general counsel for the startup digital marketing company NSA Technologies in Akron.
"While working for Roth Bierman, I met my wife Marie, who is a general surgeon," said Alexander. "She was beginning her resident training in Pittsburgh at the time and I decided to relocate so we could be together."
He spent three years at Blumling & Gusky in Pittsburgh before the couple moved to Canfield, where he started a solo practice and his wife, Marie Awad-Alexander, secured a position as a general surgeon at now Bon Secours Mercy Health in Boardman and Youngstown.
Prior to beginning at Brouse McDowell, Alexander was an associate at Roth, Blair, Roberts, Strasfeld & Lodge, where he primarily handled real estate and corporate matters and litigation.
"My wife and I are both from Canfield and for me to be able to work for such a great firm in the community where I live is ideal," said Alexander. "My goal now is to continue to grow my practice and to become an invaluable member of the firm.
"I really enjoy working on real estate and asset transactions and negotiating contracts for my clients, which help their businesses to grow."
"Lou has extensive experience handling mergers and acquisitions, commercial finance and other business transactions," said Merklin. "Most recently he worked for a Youngstown area firm and we believe he will help us to grow the office and add depth to our business practice in Canfield."
In addition to his work at the firm, Alexander is serving his second term on the advisory board of the Paula & Anthony Rich Center for Autism. He is also a former member of the Downtown Youngstown Partnership advisory team.
Alexander and his wife are also busy raising their two young children.
"Growing up I had a number of strong role models, including my father, Dr. Louis P. Alexander, a physician, my Uncle Judge Martin P. Joyce and my Uncle Ron Galip, a local real estate and business attorney," said Alexander. "They were outstanding role models and absolute professionals and my goal is to follow in their footsteps."